Information Sheet #3 - Servo Repair & Maintenance, Brush and Brushless Servos.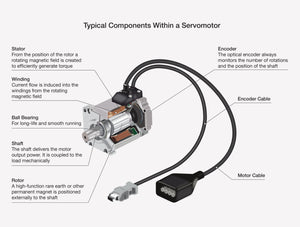 1.0 Introduction:
LEI area of expertise includes the supply and maintenance of Servo Motors. Servo Motors both AC and DC, brushed and brushless are integral components within a multitude of applications requiring precise control of pieces of equipment/machinery.
2.0 What is a Servomotor:
Servo Motors are used in a multitude of industrial and commercial applications including robots, CNC machinery and many automated manufacturing processes. A Servomotor is a rotary or linear actuary coupled to a piece of machinery for precisely controlling an angular is linear position, velocity and acceleration. A Servo Motor is a closed-loop servomechanism that uses position feedback to control its motion and final position within the machinery it is controlling.
---
Also in Information Sheet Blog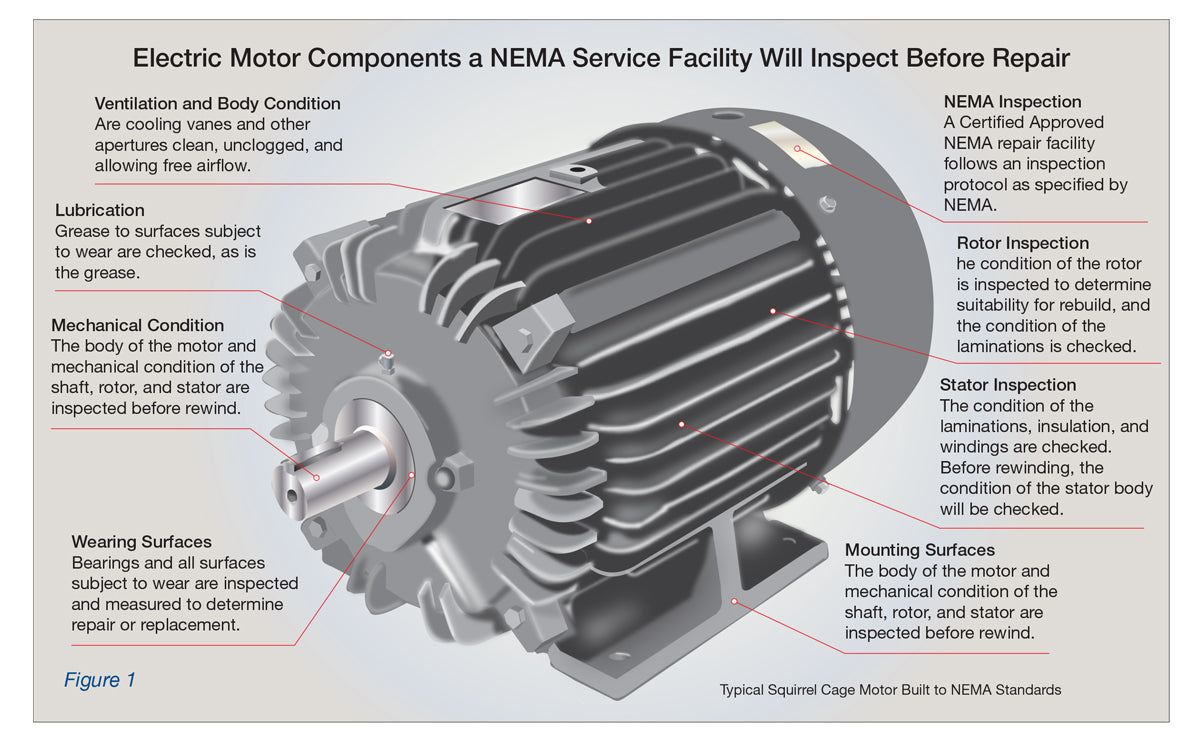 Information Sheet #13 – NEMA Motor Repair, Best Practice & Definitions
This information sheet discusses why motors fail, how to determine repair over replacement, the evaluation of a motor repair facility, and realistic expectations for the performance of a repaired motor.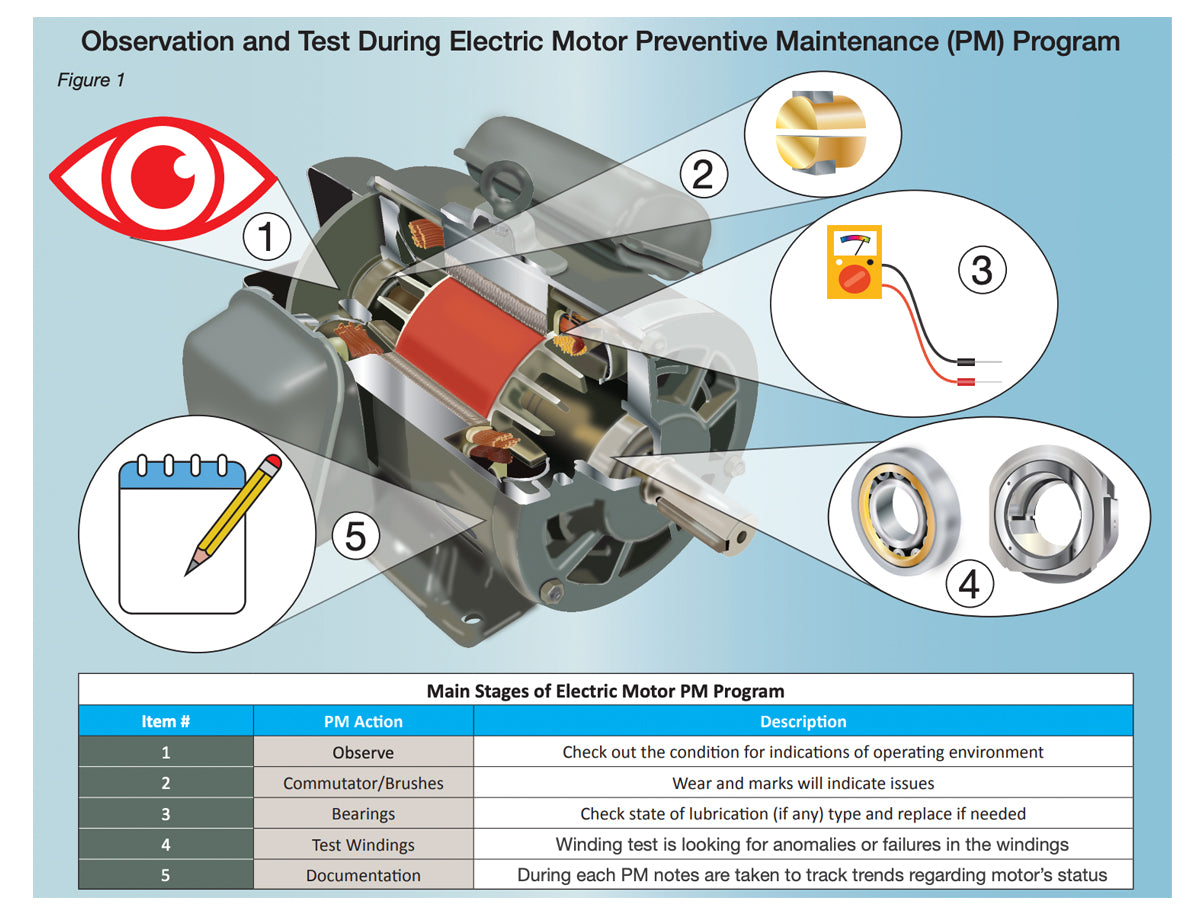 Information Sheet #12 - Preventive Maintenance of Electric Motors and Benefits
This information sheet discusses the benefits of PM and PdM programs, what the programs comprise, and the components tested and method of testing.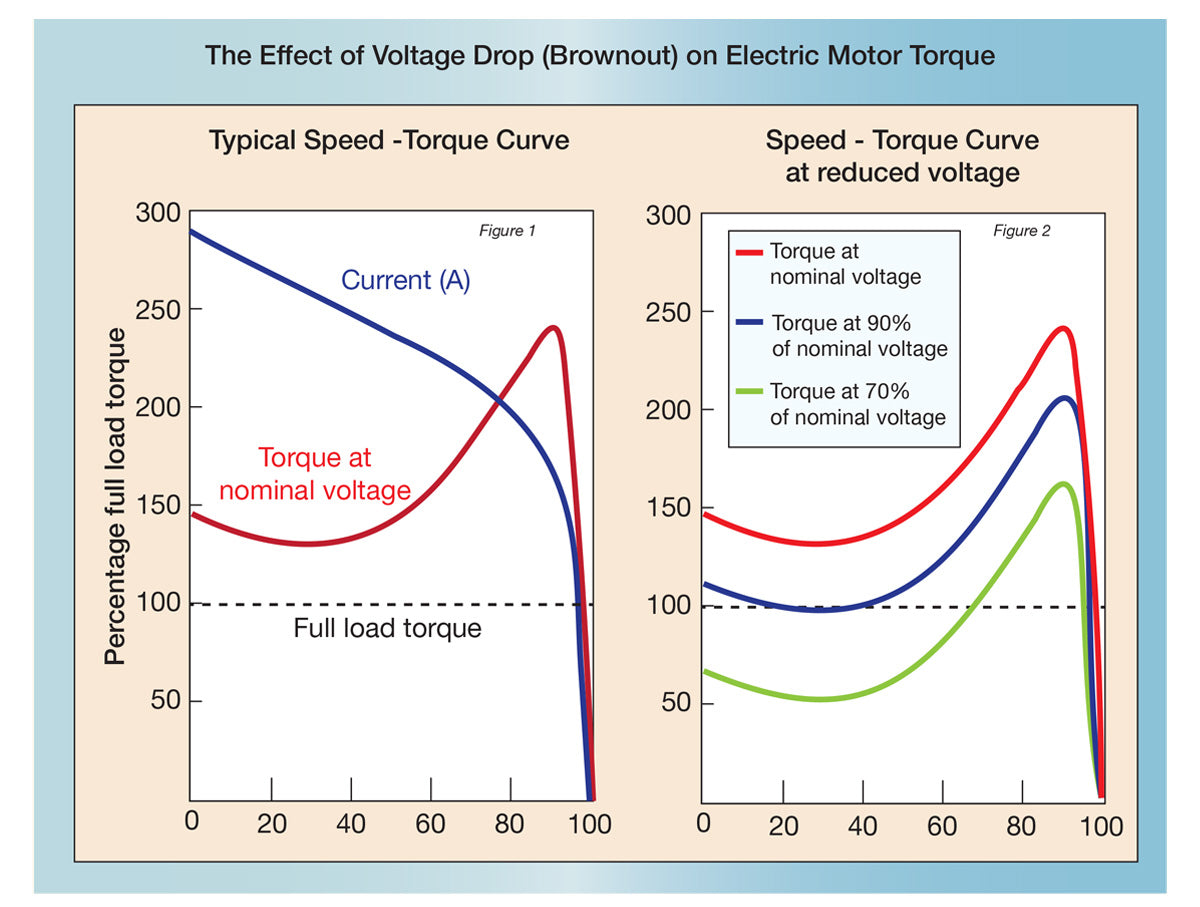 Information Sheet #11 - Brownouts & The Adverse Effect On Electric Induction Motors.
This information sheet discusses the adverse effect brownouts have on electric motors, particularly induction motors and how to manage them.