Information Sheet #6 - Hazardous Area Classifications & How They Affect Enclosures.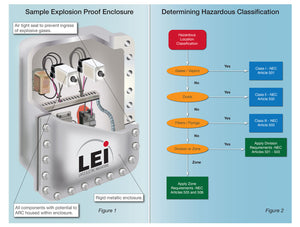 1.0 Introduction:
When considering the dangers towards personnel in their working environment, one principal area of concern is the risk of fire and explosions. This is one area that receives the highest attention from regulatory bodies. Electrical equipment when switched or in operation has the potential to produce an electrical arc and arcs in a combustible ambient can initiate a fire or explosion. Standards for electrical installations have been established and are governed by a variety of organizations throughout the world to ensure safe electrical systems in hazardous locations.
2.0 US Hazardous Location Classification System:
Within the US the hazardous location classification is defined by two bodies, the National Fire Protection Association (NFPA) and National Electric Code (NEC). Electrical equipment manufacturers, installers, and users have to meet the requirement NFPA and NEC codes set for the intended operating environment. NFPA and NEC for hazardous location classification system produced a combined code. NFPA 70 NEC uses the familiar Class/Division system and has added an Americanized version of the International Electrochemical Commission's (IEC) IEC Zone system which maintains the NEC wiring methods and protection techniques.
---
Also in Information Sheet Blog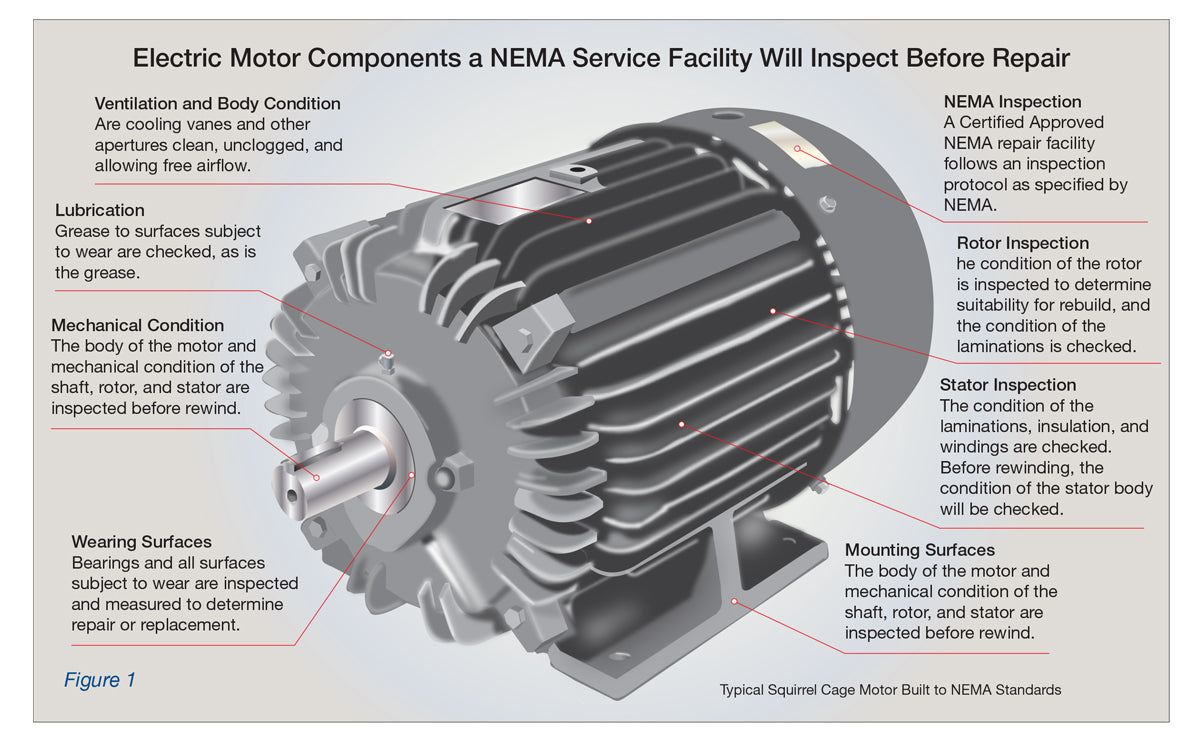 Information Sheet #13 – NEMA Motor Repair, Best Practice & Definitions
This information sheet discusses why motors fail, how to determine repair over replacement, the evaluation of a motor repair facility, and realistic expectations for the performance of a repaired motor.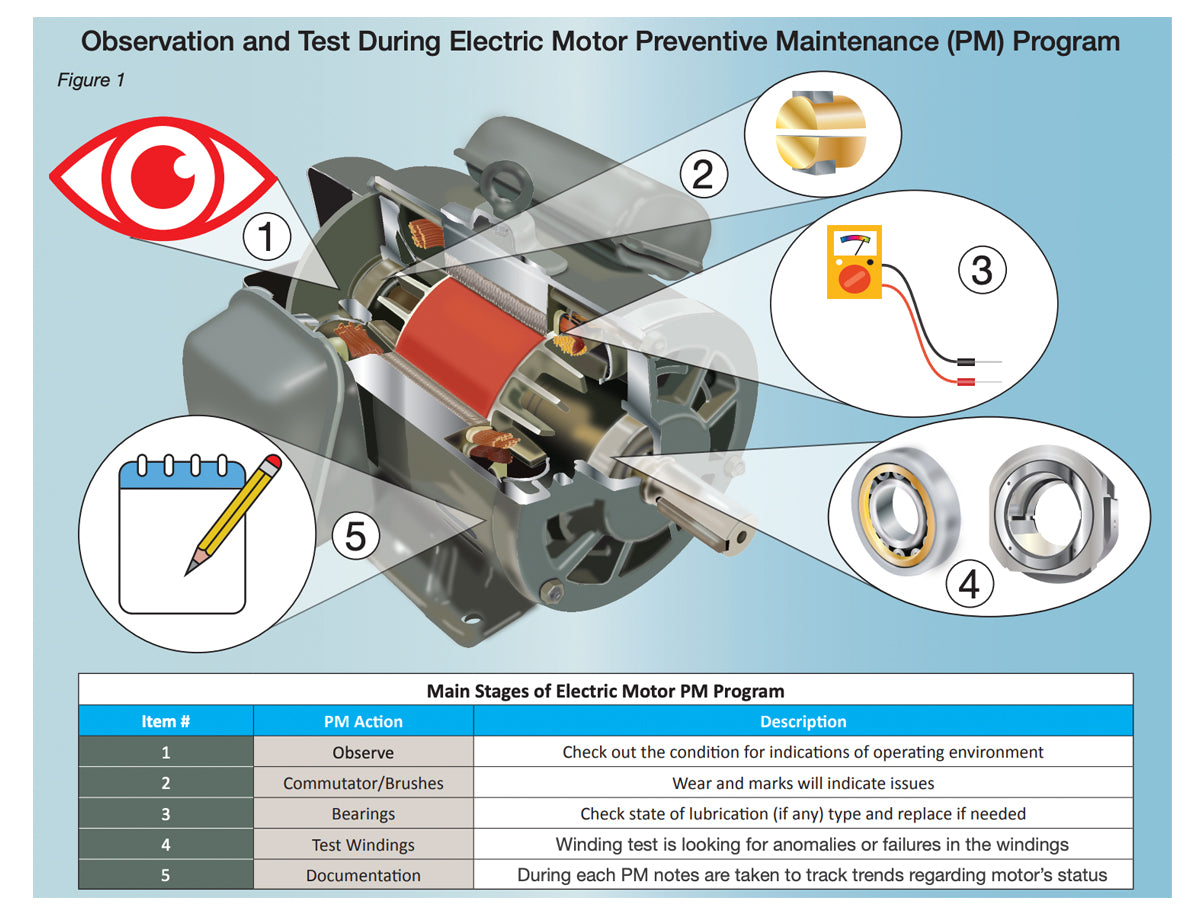 Information Sheet #12 - Preventive Maintenance of Electric Motors and Benefits
This information sheet discusses the benefits of PM and PdM programs, what the programs comprise, and the components tested and method of testing.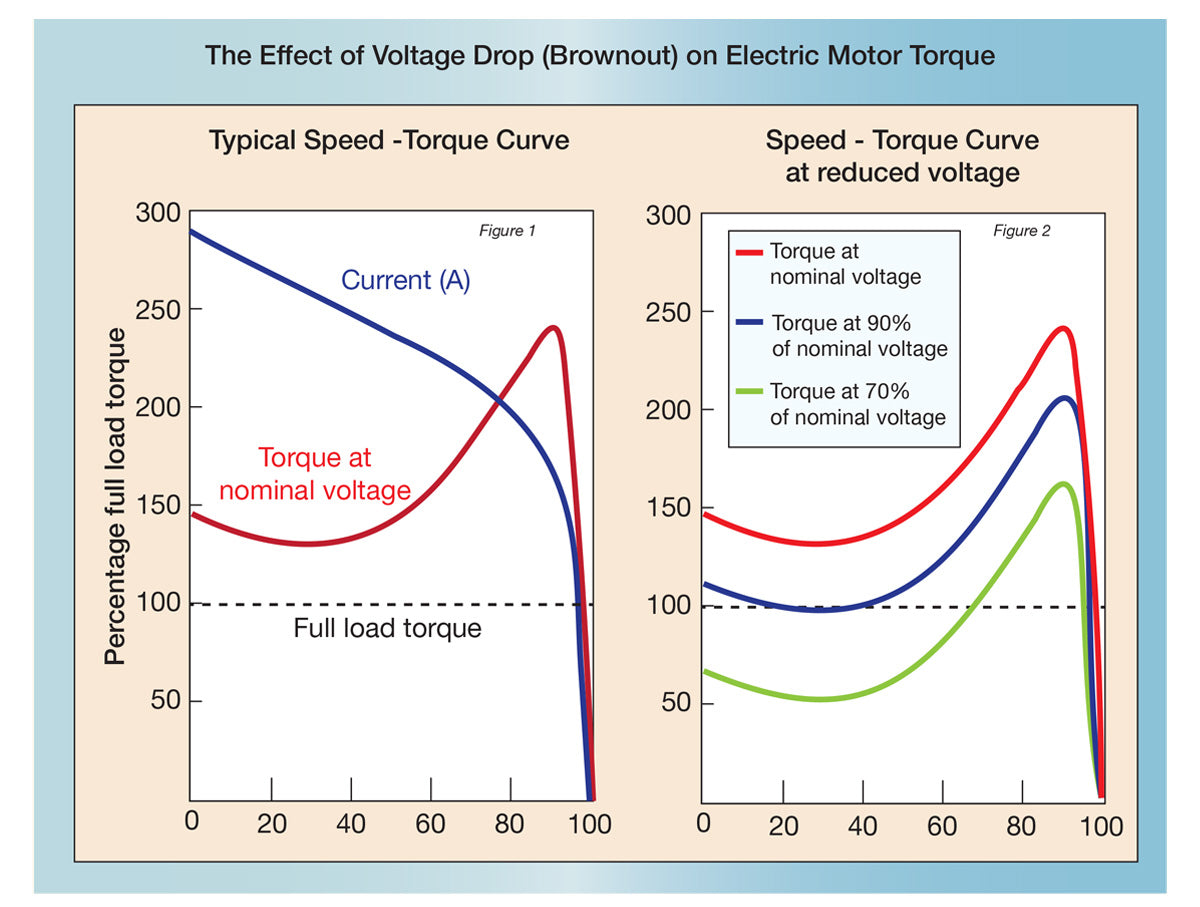 Information Sheet #11 - Brownouts & The Adverse Effect On Electric Induction Motors.
This information sheet discusses the adverse effect brownouts have on electric motors, particularly induction motors and how to manage them.